Rachel Barehl, photographer and visual anthropologist, is a regular at Rise & Design and her name got pulled out of the hat as the lucky first victim of our Spotlight series.
Each month we'll highlight a fellow Rise & Designer, because we are all so awesome and you know there are people in the studio that you just wish you had more time to talk to. But let's be real, this series is really because Anna (that's me) just wanted an excuse to talk you all more.
Rachel's journey began by saving up for her first camera while working at the family restaurant and now is taking stunning photos of families, at weddings, and for small women-owned businesses.
Meet Rachel
Tell me about your creative journey.
In 2008 I went with my high school class on a trip to Spain and Romania. One of the chaperones had a really nice camera, and she asked me to take a photo of her during a layover in DC. It just felt so good. I kept thinking it felt amazing and had to ask what the camera was!
At that time, I had been working a lot of hours at my dad's restaurant and so I saved a lot of money. Pretty soon after that trip, I asked the chaperone what that camera was called (It was a Canon 40D). I was going to buy it as a graduation gift for myself!
Previous to that moment, I liked documenting the fact I was somewhere but I wasn't creative with it and I never had anything close to a DSLR.
That was probably my first big, or maybe my first ever, online purchase! The camera came the day before I left for Israel to attend a family wedding.
Now, I don't speak Arabic and it was too much for me to learn while I was there. So rather than having someone constantly translate for me, the language barrier spurred me to figure out how to be alone for the first time in my life. I grew up as an only child, but I was always really social. Having that camera was my first opportunity to do something solo.
And I had no idea what I was doing! I was just using the auto setting for everything. I had a 2 GB memory card, which these days I would fill up in about 2 minutes. It was hard because I either had to delete photos or upload. Oh, I would upload to Picnik. Do you remember that?
They are hilarious, they are so bad!
I was really into that.
Would you mind sharing them?
Yeah! Here's a couple…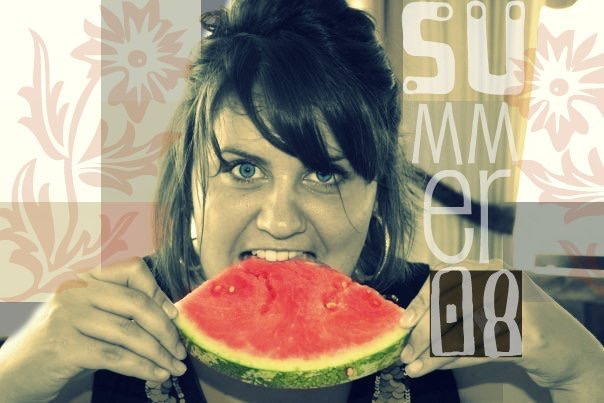 So what was next?
I came home for the summer and then was a nanny in Amsterdam for a bit. I loved documenting that experience and sharing what was happening in their daily life on Facebook. At that time, Facebook wasn't so saturated with photography, so the response was really great. The family was actually from Ohio, so a lot of people who viewed the photos became my clients when I returned stateside.
I went to college at Columbus State and OSU but didn't enjoy most of my classes. My main motivation for getting a degree was to be able to teach English abroad. Photography provided the creative spark to keep me going. Eventually, people started asking me to photograph their families and weddings, and that's when it became something.
It wasn't intentional at all that I became a photographer.
It was people taking a risk on me.
What inspires you?
The family I lived with as a nanny in Amsterdam was so inspiring. The projects we made together with the kids still get me emotional.
I've always been really inspired by stories of grief, too. When people are able to be open and honest about their pain and their story it really helps me be able to photograph them better.
If I'm going to a museum, I care much less about what I'm going to see on the walls but more about why something was made. That's how I enjoy art. That informs my work. Those hidden things that people share make me feel honored and appreciated for being there.
In my own work, it could be I'm there to photograph a baby after miscarriages or a wedding where a parent has passed away. It's important to be able to hold space for my people. I want to do whatever gets them through that day and still captures the joy.
Is there an artist you look up to?
Yes! This year I have fallen madly in love with Ryan O'Neal's "Sleeping at Last" podcast about the Enneagram. It goes through his process of making a song, with all these little intentional details and reasons behind his work, and how he studies the enneagram to help him make the song. It's really incredible how layered and nuanced it is.
A lot of my work is more documentary and situations out of control and I get to be a superhero of going with the flow, maybe that's why I'm attracted to his way of creating from scratch full of thoughtfulness.
Do you have a pro tip you want to share?
If you're not busy, work on a personal project. You'll figure out what you love to do, and through that process, others will take note. Hopefully, you'll be able to make money doing that exact thing!